The Pilgrims Ride
Published Tuesday, 19th July 2022
The Team Arrive in Rome!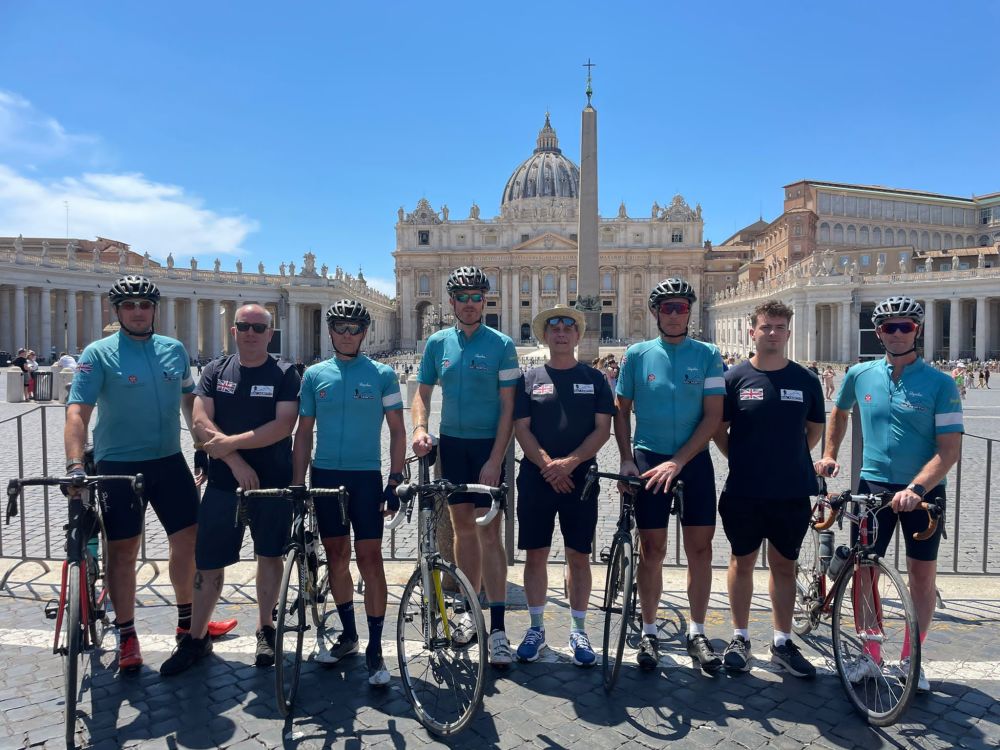 The team left Canterbury on Friday 1st July and rode in to Rome 12 days and 1200 miles later!
Covering an average of 100 miles every day this epic adventure tested them over varying terrain, from the high Alps of Switzerland to the sweltering heat of Italy.
Some stretches, such as their monumental climb over St. Bernard's pass, were tough and proved a real show of physical and mental endurance, but spirits remained high throughout.
The team were met in Rome and cheered over the finishing line by 65 Degrees North's CEO Rich Morgan and Trustee Pat Parsons.
This project was our first since 2019, when COVID stopped us in our tracks, and we could not be more proud. The team, from project manager and lead, through to the support team, were made up of serving or former military personnel, each with their own personal reason for taking on this challenge and their own journey of rehabilitation.
*This project was part-funded by The Armed Forces Covenant Fund (AFCFT) Positive Pathways Grant.