Meet the Team ~ Austen Billings
Published Saturday, 18th June 2022
Pilgrims Ride '22 ~ Meet the Team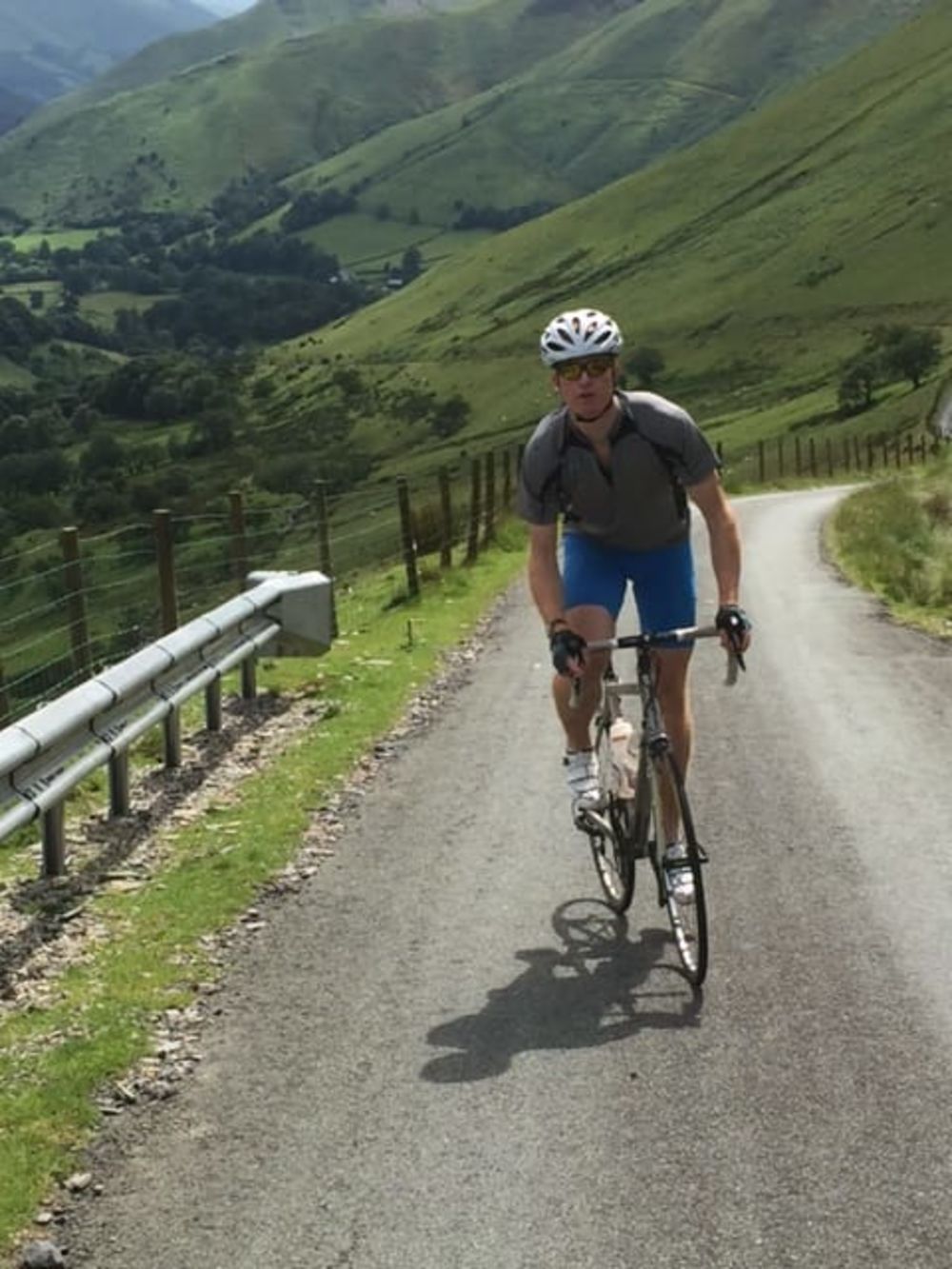 Austen is a Major with a full commission in the British Army. He joined up almost 20 years ago and received a sponsorship as a medical student. He was posted out in Cyprus Episkopi, transferring from the Theatre Reserve Battalion, 2nd Battalion Yorkshire Regiment, to 1st Battalion Lancashire Regiment as their Regimental Medical Officer.

In 2012 he had a seizure. Austen was admitted to the hospital in Limassol where he had a brain scan. He was diagnosed a left frontal lobe brain tumour.
He returned to the UK for further investigations and was downgraded pending surgery. Austen was referred to the Glioma team in Leeds and in March 2013 they performed an awake craniotomy. Following a 'Gradual Return to Work' (GRoW) programme in 2014/15 Austen returned as a permanently downgraded doctor. He has continued to have regular imaging and discussions at least every 6 months with his civilian Glioma team: neurosurgeons, radiologists, nurse practitioners, Oncologists etc ..
In January 2020, Austen was told that the tumour was slowly growing and he was offered further surgery. He had a second awake craniotomy in March 2020, just before the first COVID lockdown. He was discharged just over four months later, following full cardiovascular rehabilitation. On completion of another successful GRoW programme Austen was posted to 2 Signal Regiment, York. However, following discussions with the Revalidation Officer (MOD) and the Clinical Adviser GP, Army, it was decided that Austen should not continue to see patients and is currently awaiting a date for a Full Medical Board assessment.
Austen, who lives with his wife Kris and young daughter Poppy, is currently unable to drive due to his medical condition. Cycling has been important to Austen not only for his own travel Independence, but for his physical and mental health:
"Cycling keeps me fit and relatively smiling, I keep focused on good times when riding my bike. I am really looking forward to the Pilgrims Ride from Canterbury to Rome and experiencing some wonderful moments on and off the bikes with the team. I think challenges like these can inspire others to have the confidence to attempt their own challenge; to achieve things they have only aspired to before, and hopefully apply these new skills to their greater lives and their futures."