Meet Team PR22 ~ Paul 'Johnny' Morris
Published Saturday, 18th June 2022
Pilgrims Ride '22 ~ Meet the Team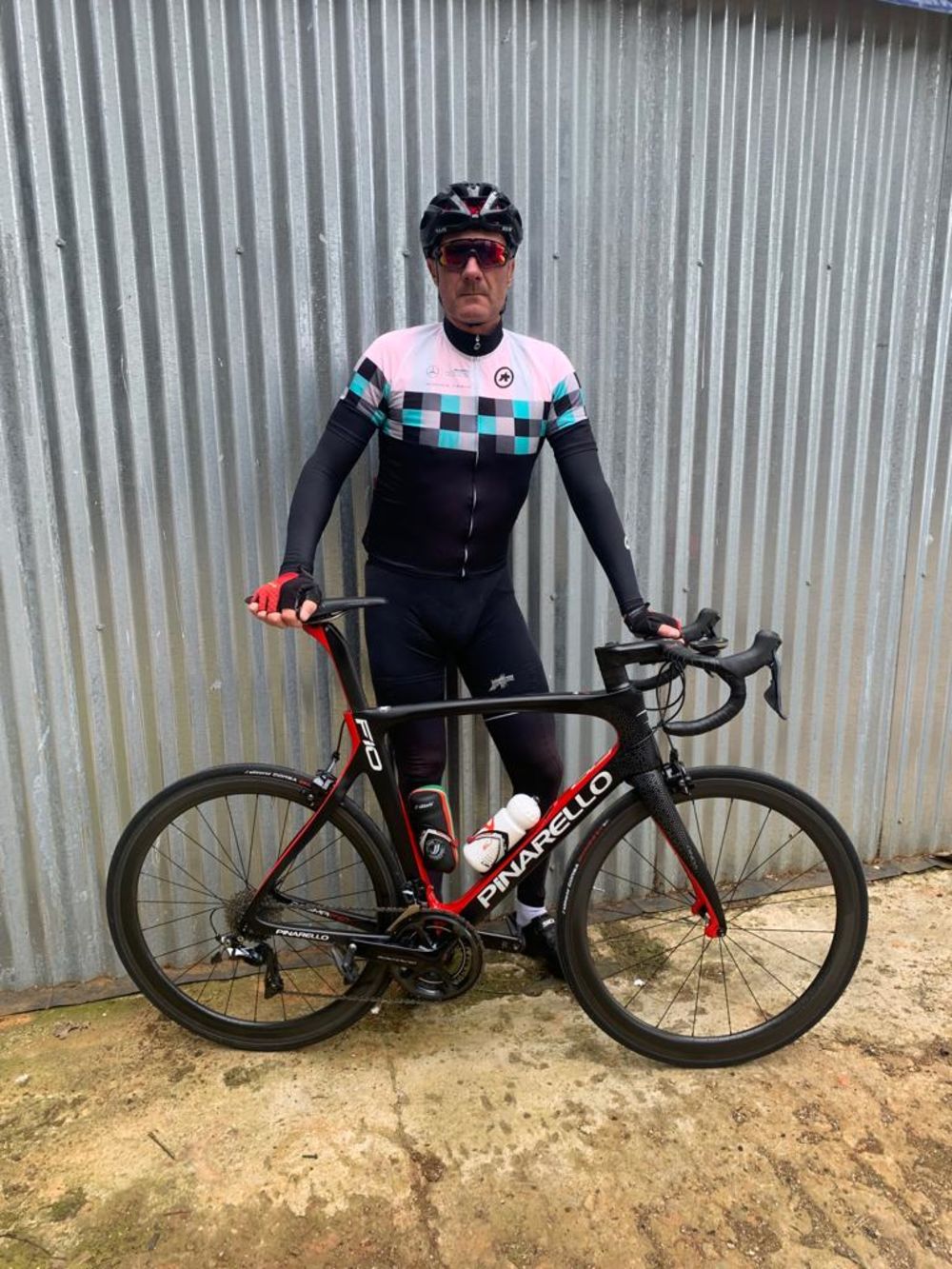 Colour Sergeant Morris joined the Royal Marines in July 1987 and successfully completed 30 weeks of Commando Training. This training, recognised as amongst the most demanding in the world, is designed to prove an individual's determination, courage, cheerfulness in adversity, selflessness and leadership. On completion of training Paul, aka 'Johnny' to his military family, joined 45 Commando and deployed to Norway to complete the arduous Arctic Warfare Course.

With 27 years of Commando service, Colour Sergeant Morris has gained extensive operational experience in all climatic conditions:
In 1994 he deployed to Kuwait on Operation DRIVER to counter the threat of invasion from Iraq and in 1995 he deployed to Northern Ireland on Operation BANNER. Displaying unwavering calmness and professionalism in this hostile environment, he was awarded the General Service Medal with clasp, and was promoted to Corporal on his return.
In 1997 Colour Sergeant Morris successfully completed the Jungle Warfare Instructor's Course in Brunei, then later returned to Norway to undertake the Military Ski Instructor Course and teach the art of skiing to Marines on their first winter deployment. In 1999 he was selected for service as a communicator with the Special Forces and served two years with the Special Boat Service.
Promoted to Sergeant in 2000, he deployed to Afghanistan on Operation JACANNA in 2002 and then to Iraq on Operation TELIC in 2003, providing support to the SAS. His provision of expert communications support whilst operating against determined enemy forces was recognised with the award of the Operational Service Medal (Afghanistan) and the Iraq Medal. He twice returned to Afghanistan with 45 Commando in 2005 and 2009. Having being promoted to Colour Sergeant in 2006, the latter of these deployments saw him responsible for a multi-million pound advanced operational communications system.
For the past 6 years Colour Sergeant Morris has worked with WIS (wounded, injured and sick) at HM Naval Base Clyde:
"Working in the Recovery Cell at HMNB Clyde we come across a lot of individuals trying to overcome various issues from life changing events or more often, 65% I would say, mental health issues. I am really looking forward to cycling on the 2000km Pilgrims Ride, especially the comradery, the scenery and meeting other guys who are overcoming their injuries."
To donate and help fund future projects for our wounded, injured and sick (WIS) service personnel please visit our JustGiving Page >> https://www.justgiving.com/65degn
For more information about 'Rehabilitation Through Adventure' please visit our website >> https://www.65degreesnorth.co.uk
#rehabilitationthroughadventure #teampr22 #beyondinjury