Meet Team PR22 ~ Bryan & Jake Smith
Published Saturday, 18th June 2022
Pilgrims Ride '22 ~ Meet the Support Team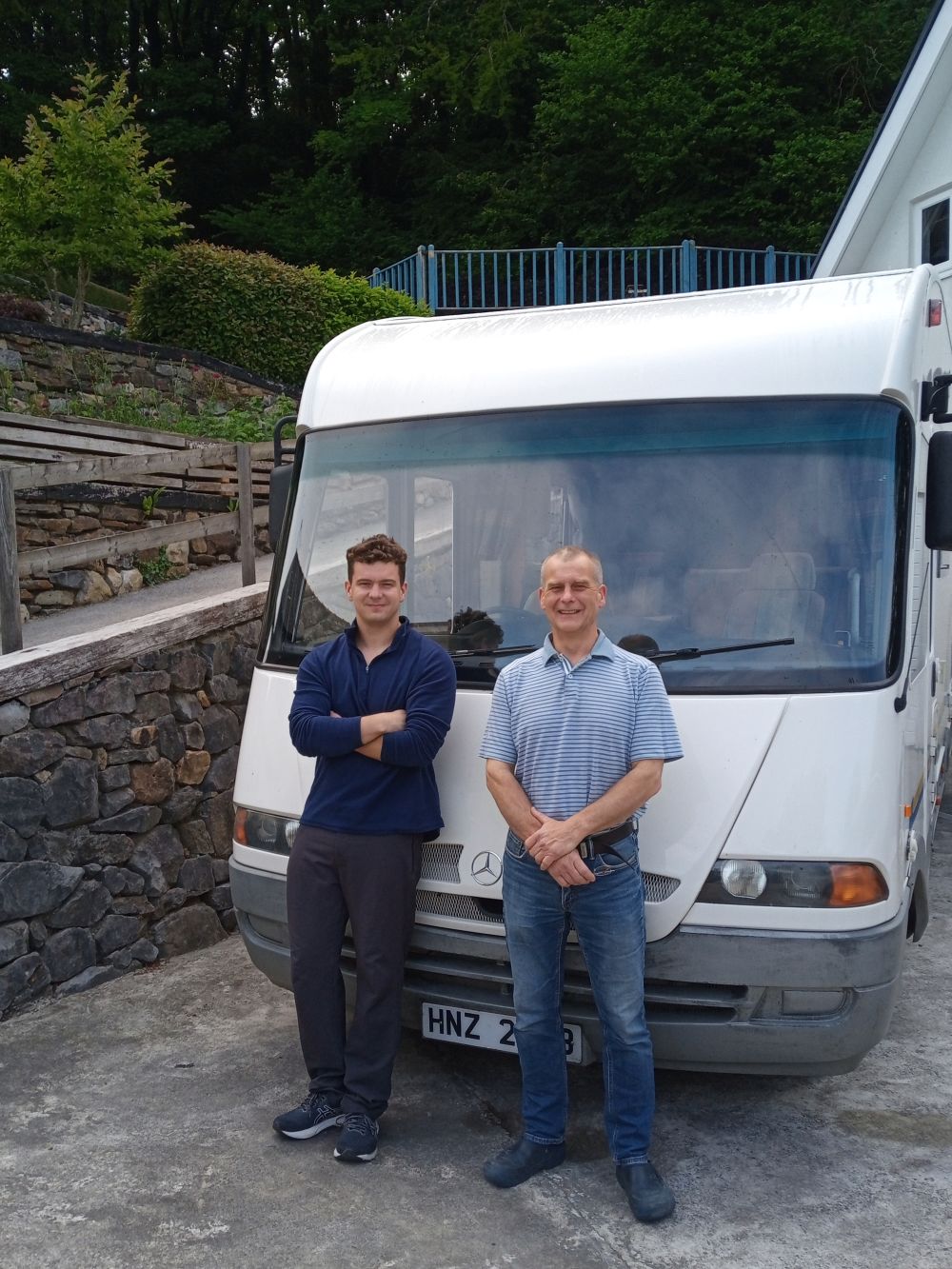 Father and son, Bryan and Jake, will be supporting the team taking on the 2000km bike ride from Canterbury to Rome. They will be carrying all the team's kit, first aid supplies,

and will be providing the vital food and drink stops along the route.
Bryan, a recently retired South Wales Police Officer, served in the Royal Navy. His son, Jake, was briefly in Recruit Training at CTCRM but developed "pretty serious shin splints". It was recommended that he return home for rehabilitation then later reapply for Young Officer (YO) training. Feeling diasppointed and frustrated with his situation, Jake sought advice from Rich Morgan, CEO 65DN:
"Rich told me about Pilgrims Ride and suggested it would be useful for me to be amongst veterans, who could offer advice and encouragement to me, whilst I was offering support to them during the challenge. I was keen from the very start to help with this project as it allows me to maintain the relationship I have with the military whilst I am temporarily back to being a civilian. I cannot wait to get going, get amongst it, and learn life lessons from the guys undertaking this endeavour."
Bryan, a keen mountaineer and rock climber, has completed a number of long distance cycle events himself. In 2005 he completed the Polar Challenge race to the magnetic North Pole. During his Police service he trained in physical and mental health first aid as well as completing a post graduate certificate in counselling and psychotherapy skills:
"These experiences have made me a keen advocate of the benefits of adventure and the outdoors life for physical and mental well-being. I am proud to be able to assist 65 Degrees North with this project. To be able to do so with my son Jake as he strives to find his own career within the services is a great opportunity."
If you would like to help fund future projects for our wounded, injured and sick service personnel please visit our JustGiving Page >> https://www.justgiving.com/65degn
For more information about 'Rehabilitation Through Adventure' please visit our website >> https://www.65degreesnorth.co.uk
#rehabilitationthroughadventure #teampr22 #beyondinjury