Meet Team CP22 - Chris Craven
Published Friday, 25th March 2022
Carstensz Pyramid '22 - Meet the Team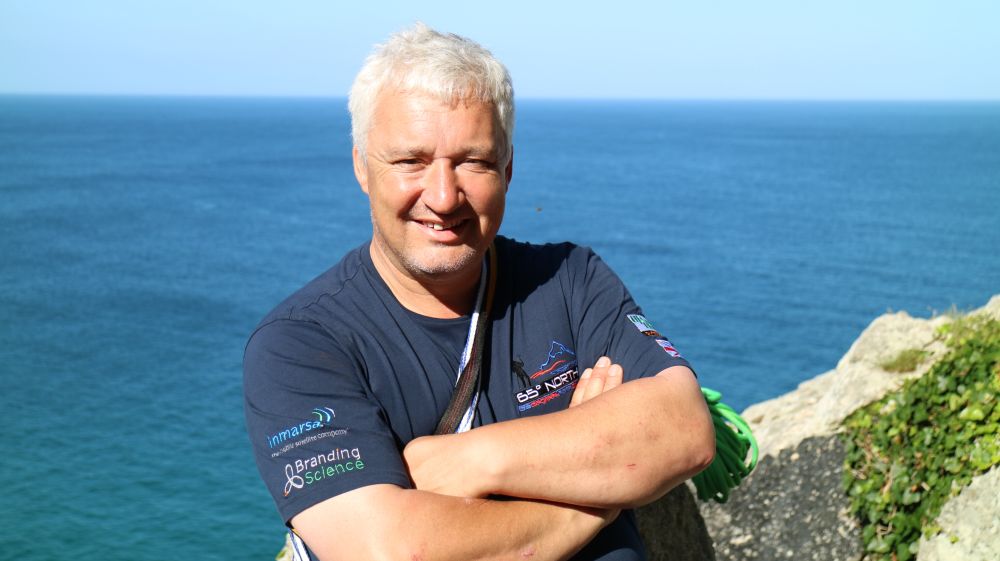 Chris Craven, a former Royal Marine Commando, is part of the team that will soon be setting out to summit Carstensz Pyramid, or Puncak Jaya ("Glorious Peak") as it is known locally.
In 2003 Chris started to become ill, shutting down and seeking isolation to deal with his mental health issues. Up until this point he had been a very active rock climber and mountaineer but he became lethargic and lost all interest in the outdoors.
Exposure to abnormal situations over many years left Chris struggling with constant thoughts going round and round in his head. Consumed by memories and emotions, he began to withdraw from people, situations and responsibilities.
In 2008 Chris was diagnosed with Complex PTSD.
Following his diagnosis Chris was prescribed medication which destroyed any motivation to get back outside and active. His outlook on life changed and he began to put on weight. Getting the right treatment was difficult and Chris tumbled down a dark mental hole. He received treatment from the NHS, then later had specific mental health treatment which helped light a small fire of desire to get into an activity again. Chris got into sailing but, choosing to go solo rather than with a crew, it didn't help to improve his mental health and well-being.
In 2019 Chris was invited to join 65 Degrees North's 'Cornwall Rock Week'.
He was apprehensive about joining the team, filled with self-doubt and worrying about his fitness and inability to socially interact with others. It took a huge amount of effort and determination to just turn up, but the week had such a profound effect on Chris that he began to get out walking in the hills again. He started training, losing weight and felt like he was really moving forward and enjoying being around people again.
In September 2021 Chris once again joined the team for another week of rock climbing in Cornwall. Just a few months earlier, a member of his close family was lost at sea in a fishing boat incident. He was just 21 years old. The effect on Chris and his wife was severe, and still is.
During this 'Rock Week' Chris started lead climbing again, something he hadn't done since 2003. We were absolutely delighted when Chris agreed to join the team taking on this epic challenge.
Chris is now looking forward to this endeavour:
"The Carstensz expedition has fuelled the drive in me, ignited during the 'Rock Weeks', to do my best so that I can stand on the top and enjoy the view with the team and to say a massive thank you to those that have made this opportunity possible. Climbing and mountaineering clears my wandering thoughts; it is exciting and gets the adrenaline flowing, but I find it now a very comfortable feeling.
I don't like the word 'focus' as that seems rather singular to me. The climbing experience is much more overarching as this clarity and strength of mind continues making me eager to top it up again and has made me appreciate the other aspects of my life."
Please join us in wishing Chris every success with this epic adventure to the top of Carstensz Pyramid, the highest mountain in Indonesia and Australasia.
If you wish to make a donation to help support future projects please visit our JustGiving Page: https://www.justgiving.com/65degn
Special thanks to the Armed Forces Covenant Fund Trust for funding this project.